Benefits of Breastfeeding- First Feed
Posted on
Benefits of Breastfeeding- First Feed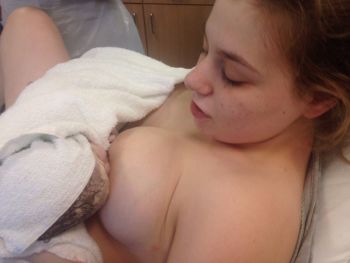 Breastfeeding gives your baby the best start in life. It is the biological norm for babies and so provides a whole host of good things for mother and child, both emotional and physically, and should be celebrated as a fantastic achievement. Check out the post to find out what great things you and your baby have achieved so far on your journey together.
Baby's First Feed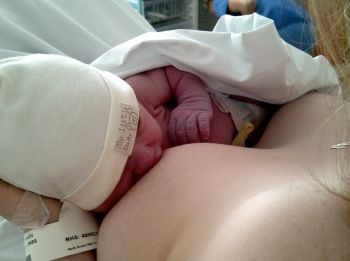 Whether born in hospital, birthing centre or at home, your baby's first feed is a special moment and triggers the hormones which help your future supply of mature milk. Allowing your baby skin-to-skin time straight after birth gives your baby chance to respond to it's natural instincts and your baby may move towards your breast and begin feeding without assistance,
You can see a baby 'breastcrawling' in this video.
A full-term healthy newborn's instinct to breastfeed peaks about 20 to 30 minutes after birth. Feeding your baby from your breast will help to stabilise their blood sugars and protect their gut, and babies breastfed from the start find it easier to clear the meconium from their intestines, meaning they are less likely to suffer from jaundice.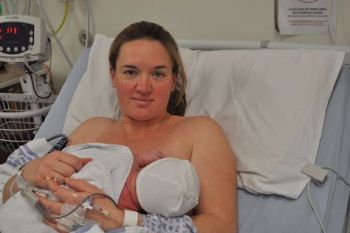 Breastfeeding during the first few days provides your baby with colostrum (known as liquid gold and baby's 'first vaccine'). This is a concentrated clear yellow fluid which is easy for the newborn's immature system to digest. It is high in protein, fat-soluble vitamins and minerals, as well as antibodies that protect your baby from bacterial and viral illnesses and coat the baby's intestinal tract.
The proteins in colostrum are much easier to digest than those found in cow's milk formula helping baby to avoid digestive problems. As you feed, the hormone oxytocin will help your uterus retract and reduce postpartum bleeding. The benefits of breastfeeding in the early days provide an excellent reason to nurse your baby as early and as frequently as possible after birth, even if you feel that you can only do it for a short period of time.